RMD Structural Remodeling System
Prices available to wholesalers only.
Structural Remodeling System
The RMD is a unique rejuvenation system which aims to satisfy the need to improve one's well being by significantly reducing the signs of aging through non-invasive, non-surgical means. Our device is designed to distinctively support the treatment of skin texture, the smoothing of age-related expression lines, the tightening of pores and the toning of facial and neck muscles.
The RMD is proven to firm sagging muscles, increase local blood and lymph circulation, stimulate fibroblast activity, increase the synthesis of new collagen, repair existing collagen and regenerate the homeostasis of skin cells.
Authorized for sale by Health Canada under licence no: 90459
Five technologies | One device

Main features of the RMD
Anti-aging system of its kind.
Combinations of exclusive integrated technologies for skin and muscle firming.
5 exclusive technologies in one device.
Effects on the dermis, epidermis and muscles.
Painless non-invasive treatment.
Independent of your skin color.
Achievable throughout the year.
Does not require prior preparation of the skin and without anesthesia.
Does not require post-treatment cooling.
Ergonomic handpiece.
Easy to use, modern design.
Designed and manufactured in North America with a high quality after-sale service.
Main advantages
Health Canada cleared Class II Medical Device.
Clinically-proven, visible results achieved within 2 to 8 treatments.
Non-invasive, safe, effective and efficient.
Designed and manufactured in Canada in compliance with the highest medical standards.
Proprietary programmed integration of technologies.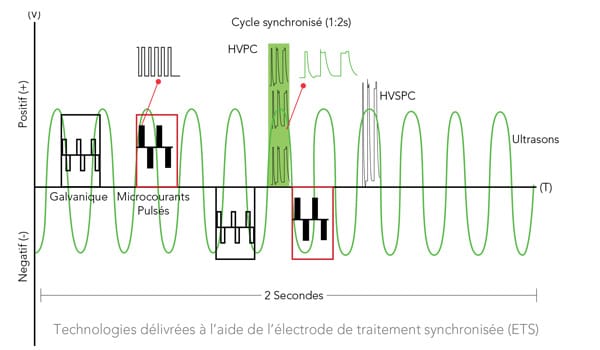 The technologies behind the structural remodeling system
The RMD: Structural Remodeling System is designed to deliver the most remarkable, non-invasive skin remodeling results in the world of the medical esthetics. This device makes optimal, safe and effective use of 5 recognized electrotherapy technologies exclusively designed to work in synergy to deliver outstanding results.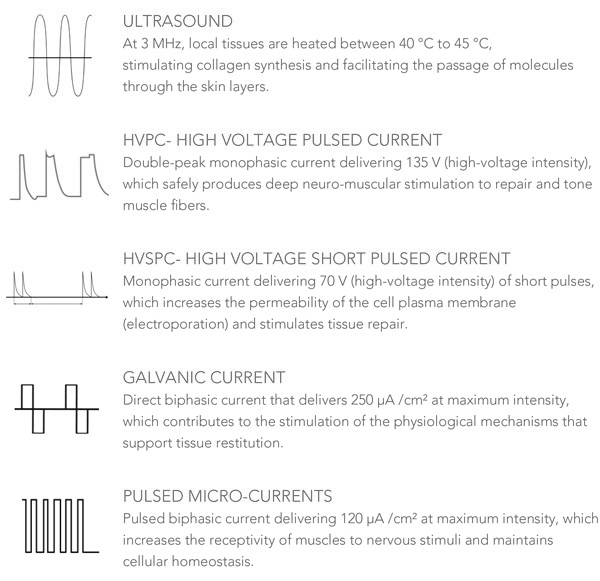 Synchronised Treatment Head (STH)

The RMD operates with an exclusive Synchronized Treatment Head (STH) that effectively delivers energy to the dermis and muscle tissue, where it safely elicits muscle toning and skin rejuvenation responses.
Effective.
Safe.
In unique cyclical programming.
Linked and electronically controlled by a program with adjustable parameters according to individual tolerance level.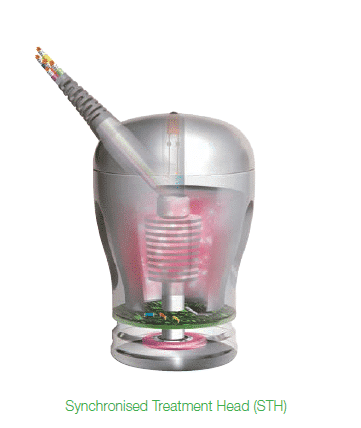 Treatment in action 
Our trainer practices a structural remodeling treatment at the level of the face.

Outstanding results and immediate effectiveness
Improvement of skin structure
Skin structures densification.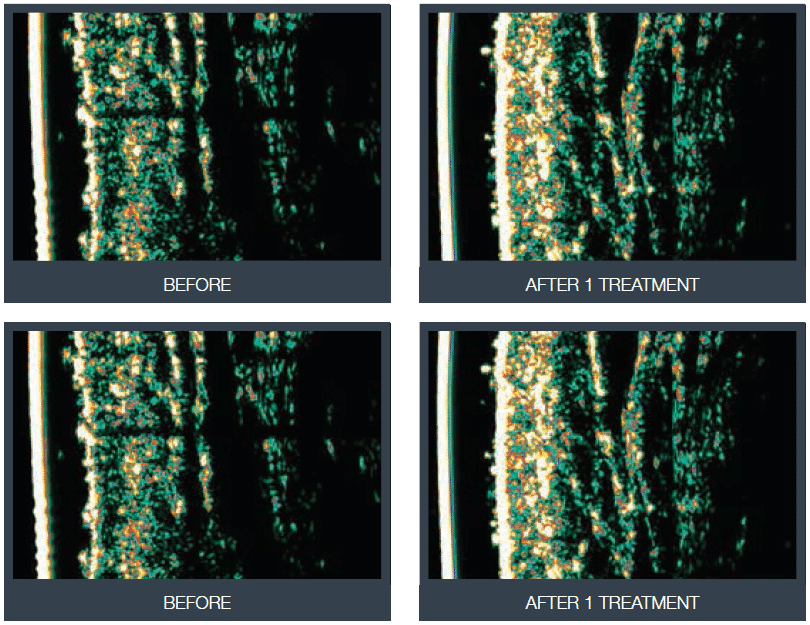 Pore improvement
Pore improvement exceeded an average of 119% for the case-group participants with an average age improvement of 3 years and, in some cases, of up to 6 years.

Wrinkle reduction (frown lines) 
Wrinkle reduction improved, on average, by 151% for group participants, with an average age improvement of over 5 years and in some cases of up to 9 years.


Wrinkle reduction (nasolabial fold)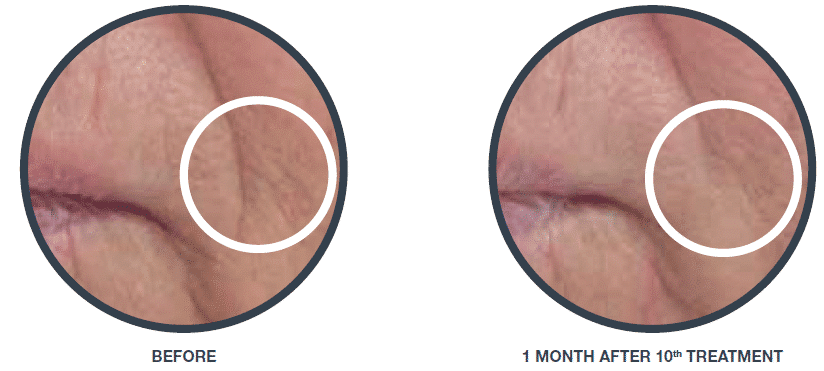 Muscle strenghtening (eyebrow lifting) 

* All photographs were taken with Canfield Scientific fromVISIA (Imaging system and skin analysis.

RMD training
Our training will allow you to discover in depth a medical-aesthetic care essential to your institute.
Here is our lesson plan:
1-Advantages and benefits of the microdermabrasion device.
2-Benefits of having 5 technologies all in one device.
3-Theory.
4-Technique and method of work.
5-Treatment protocols in institute.
6- Sales and Marketing Introduction.
7-Establish a treatment schedule with clients.
8- Practice.
* Prerequisite: Diploma in aesthetics
* Duration: a full day
Why is the RMD essential to your institute?
Skin care professional benefits 
Good return on investment
Safe
Easy to use
Client benefits
Instant and visible results
Minimal downtime
Painless
Five integrated technologies.
Acquiring new potential customers and boosting our existing clientele.
Recognized effectiveness in the aesthetic and medical fields and with consumers.

The benefits of having the RMD in your institute