Silver Peel Bi-Voltage Crystal Free 411421
Prices available to wholesalers only.
Crystal Free
The Silver Peel is a Crystal-Free microdermabrasion device aimed at professionals seeking an advanced, but affordable unit offering optimal cost-efficiency based on minimal consumables.
A resurfacing, effective and non-invasive treatment to offer in your day spa.
Specifications of the Silver Peel
Digital intensity adjustment.
Soundproof casing.
HEPA filters.
Requires # 416681 Diamond Tips set not included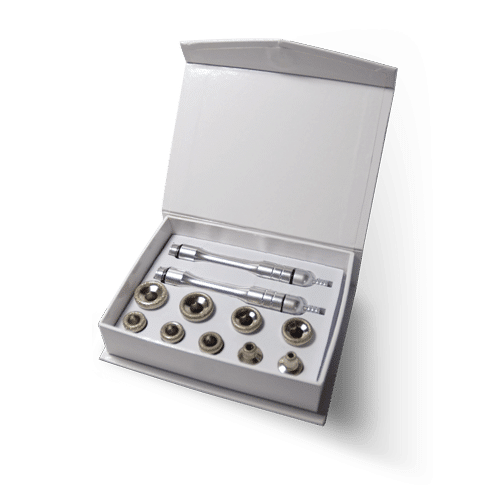 Main features 
Size of the device.
Quality tips: seldom used in esthetics > we are pioneers in the use of tips with proven biocompatibility as per ISO 10993 standards.
High-end device and sturdy constructions (wear of materials).
Easy to use.
Handpiece is light and handles like a pencil.
Facilitates removal of blackheads.
Designed and manufactured in North America with a high quality after-sale service.
The technology of Crystal Free Microdermabrasion 
Crystal Free System
This Crystal-free system operates with stainless steel tips. The unit permits an uniform exfoliation suitable for a wide range of microdermabrasion treatments.

Treatment in action
Our trainer practices a crystal-free microdermabrasion treatment associated with diamond tips.

Outstanding results and immediate effectiveness 
Microdermabrasion on scar (with Crystal Free Syste, and Silver Peel device). After five (5) treatments at a frequency of once (1) a week.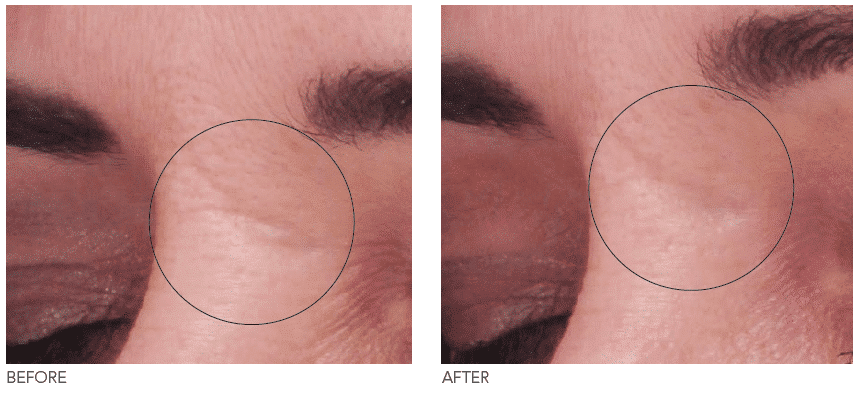 Microdermabrasion of stretch marks (with Crystal Free and Silver Peel device). After six (6) crystal free treatments at a frequency of once (1) a week.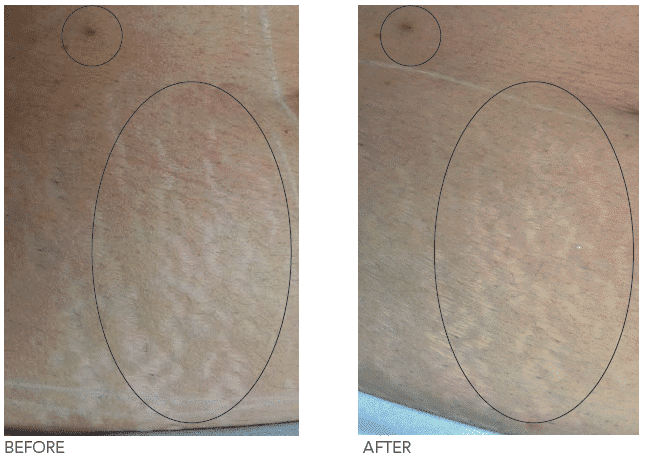 Microdermabrasion training
Our training will allow you to discover in depth a medical-aesthetic care essential to your institute.
Here is our lesson plan:
1-Advantages and benefits of the microdermabrasion device.
2-Benefits of the Crystal Free System.
3-Theory.
4-Technique and method of work.
5-Treatment protocols in institute.
6- Sales and Marketing Introduction.
7-Establish a treatment schedule with clients.
8- Practice.
* Prerequisite: Diploma in aesthetics.
* Duration: a full day.
Why is the Silver Peel essential to your day spa? 
Skin care professional benefits 
Affordable device.
Good return on investment.
Safe.
Easy to use.
Client benefits
Instant and visible results.
Minimal downtime.
Painless.